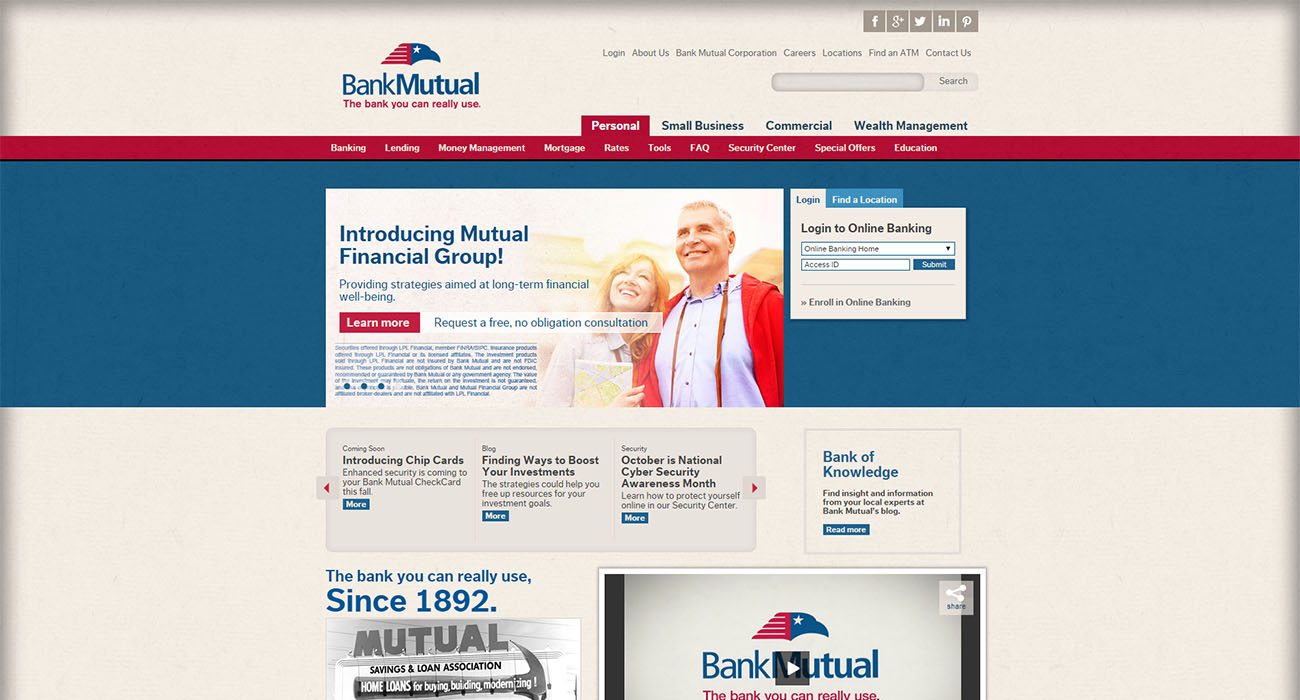 Tell us a bit about the history of the agency and how you've reached where you are today
Ascedia started in September 2000 with our founding partners. Over the last twelve years, we have grown into a full-service interactive agency, and a family of over 45 employees. Our experience and abilities span across all aspects of the web including: creative design, user experience, SEO/PPC, programming, Mobile, multi-media, email, and social media services.
With clients all over the U.S., and across a variety of industries, including: travel, retail, non-profit, healthcare, and manufacturing, Ascedia has learned the value of partnership. We pride ourselves on our commitment to service, and find that our best work and the best results come when we collaborate with our clients as a part of their team. We love combining Ascedia's passionate attitude with our clients' specialized needs and creating customized solutions.
Whether we are trailblazing a new iPad app, ground-breaking desktop technology, brewing delicious chipotle stout homebrew, or competing in fiery chili cook-offs – Ascedian's are always seeking creative ways to help our clients meet their goals, and keep our work environment fresh and exciting.
Why have you chosen to work with Orchard on this Project?
As a primarily .NET development company, we wanted to provide our Bank Mutual with an open-source .NET solution. Orchard strikes a perfect balance – with robust out-of-the-box options as well as the opportunity to be scalable and customizable. That was particularly important with this project, which had many specialized needs and multiple iterations.
Tell us about the site and client's needs?
Bank Mutual was in need of a full re-design, as well as a CMS integration. We wanted to provide them with a look that more accurately matched their offline presence and branding, as well as a more dynamic and flexible web presence. It was important to the client not only that the site look better, but that it afford them more interactive opportunities, as well as an easy-to-use and customized admin/editing interface.
Which Modules did you use and why?
Our development team used a combination of existing and custom modules to create the optimal experiences for both front and back end users of the Bank Mutual site. In addition to utilizing the excellent Advance Menu Module, we had the opportunity to get creative and construct some modules of our own, including:
A Module for custom content types (Locations, Careers)
Custom SEO Meta information
Custom administrator interface
In addition to the above, we also developed a module for the Bank Location and Location Finder. We wanted the end user to be able to search for locations based on zip code, as well as see "nearby" locations on detail pages. This functionality required us to weave in Google maps, as well as SQL server processing and custom queries. All in all, it was the perfect storm of programming, math, and processing that our nerds love so dearly.
In your opinion, what's the best thing about working with Orchard?
The open source portion of Orchard makes it simple and easy to make changes. As we mentioned before, we love the scalability. In addition to being able to customize initially, we have been able to add on to the project with new features as they become available.
Something else we find valuable is the active community behind Orchard. The thought leadership, and adherence to best practices within the Orchard community are excellent, and in line with our values at Ascedia.
What is the most bizarre request you've had from a client?
We once had a client who called in a panic and asked us to "bring back" the email blast that had just gone out so it could be revised.
When she learned she could not "unsend" an email, she began to cry.
"I felt bad for her sadness (and newbieness)"

− Mark, one of our Partners